How to use the voters register as an information source.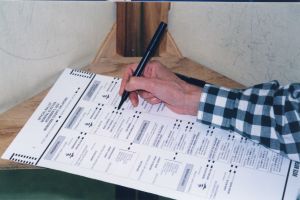 Using the
voters register
to get information fast about somebody you need to locate is e very efficient way of finding someone. You will be able to search for their name and address (which usually saves you a lot of time opposed to looking through a phone book). Registration in the UK is done during the months of August and October. Voters are required to visit their local electoral registration office, or you can have the forms delivered to your house in the mail. This however does not mean that you cannot register during the rest of the year.
What is the voters register?
For those who may not know, the electoral register is a detailed list of who is registered and eligible to take part in the democratic process of voting. As a subject, you have the right to vote. This helps you to be involved in the shaping of government, and civil structure of your country. It is your democratic right. The electoral register has names and addresses. Each local office keeps records of who is registered to vote in the area. If you are unsure about your status as a voting citizen, the local office can help you out. A change of address (where you live) or a change in your name should be communicated to the local office. This is to help them update their database.
Who is eligible to be on the register?
British subjects Citizens of a commonwealth country Citizens of Ireland A resident living in the UK 18 years or older Free from any legal constrictions to vote Only those who are free from legal constrictions to vote can be on the register. These constrictions include things like sentenced prisoners, foreigners living in the UK, house of lords members, mental ill patients, etc. Also, another thing that needs to be fulfilled is that one has to be listed on the edited version of the electoral register. Finding somebody can be very taxing if all you have is their name, or address. This is where paid online searches using search experts like The UK Electoral Roll.
What kind of services do we provide?
Fast searches Huge databases marriage searches, death searches , UK property ownership searches Online searches are easy to use, time saving and very convenient. With the aid of online searches, you can search using forename, surname, address or post code.
What details will be available for people to view?
This is a very important question especially for those who treasure their privacy. First off, you have to understand that there are two lists of the
voters register
. The first one is called the full version. This list/version contains all your personal details. It is mainly used for searches like credit checks, during elections and for preventing and detecting identity fraud. The second version of this register is called the edited version. Here, information about your personal details is more restricted. This version of the register can be purchased by individuals or companies and be used for commercial activities like marketing. You have the option of appearing on the edited version. When you are filling in the registration form, there is the option for appearing (or not appearing) on this version of the registry.
What kind of services can you access from the UK Electoral Roll?
You can use the unlimited search by full name for a whole month. In addition, you can do the same with surnames, forenames, or address, all for one month unlimited. These searches give you opportunity to obtain information on other things like birth, death, and marriage records. There is also the option of getting single detailed searches on all these three areas. You get full names, spouse name, date of marriage, date of birth, date of death, date of property purchase, name of property owner, etc. All this information is at your fingertips via the voters register and the convenience of online searches. We provide instant People Searches, Death Searches, Marriage Searches and UK Property Ownership to the general public using the
voters roll
, please
Click here
for more information